Beijing Museum of Natural History
0 Comment(s)Print E-mail China.org.cn, May 16, 2008
Adjust font size: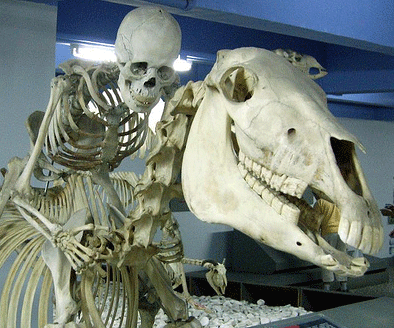 Beijing Museum of Natural History 
The Beijing Museum of Natural history is housed in an unpretentious building in the Yongdingmen area in the southern part of the city, just opposite the Tianqiao Department Store. The first museum of its kind in China, it houses more than 5,000 specimens, which are displayed in the Halls of Paleontology, Zoology and Botany.
When you entered into the nature museum, you will find the fossil that records the ancient life, the lively creature specimen in different poses, and realistic nature sights. You will be deeply attracted by them and be inspired to explore the birth of preliminary life, the process of creature evolution and the dawn of human history.
Travel tips:
Address: 126 Tianqiao South Street, Beijing;
Entry ticket: 30 yuan for adults, 15 yuan for students;
Opening hours: 8:30-17:00, closed on Mondays;
Transportation: Bus No.s 2, 6, 7, 15, 17, 20, 34, 35, 36, 59, 110, 120, 707, 729, 742, 743, 744, 803, 819, 822 and 826 to the Tianqiao bus stop
Tel: 86-10-67024431, 67023096