2 Kolegas
0 Comment(s)Print E-mail Cw, May 17, 2008
Adjust font size:
2 Kolegas 两个好朋友
21 Liangmaqiao Lu, Nuren Jie
Inside the drive-in movie theater park
亮马桥路21号汽车电影院内
燕莎桥往东500米路北汽车电影院内
8196-4820, 8196-9197
2kolegas@163.com
Open 9pm-late
Price Less than Y99 per couple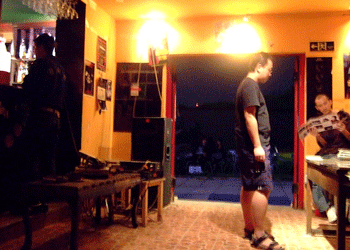 Hidden inside a drive-in movie theatre, this venue is aimed at lovers of underground and punk. No-frills and probably not for the high-roller or the patron who's out to be seen. Cheap beer and big night-time lawn parties in the summer.