White Rabbit
0 Comment(s)Print E-mail CW, May 18, 2008
Adjust font size:
White Rabbit
C2 Haoyun Jie (Lucky Street), No. 29 Zaoying Lu, Maizidian,
Chaoyang Park
麦子店枣营路29号好运街C2
13321123678
whiterabbitbeijing@gmail.com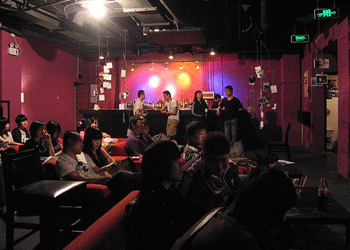 Minimalist décor and a big focus on electronic music. Drinks are relatively cheap, and the clientele is an esoteric mix across the whole range of supercool to nerdy. Drum n' Bass is ell represented, although some patrons think they need more psy-trance.