LAN Club
0 Comment(s)Print E-mail Traveltochina, May 18, 2008
Adjust font size:
LAN Club 兰会所
4/F Twin Tower, B12 Jianguomen Waidajie,
CBD/Guomao
建国门外大街B12双子座大厦4层
Tel: 010-51096012/13
Open 11am-late
Price More than 400yuan per couple
Accepts International Credit Cards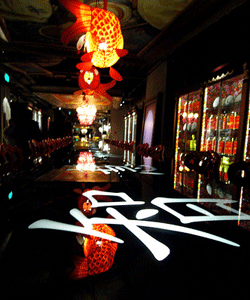 Very much a place for the beautiful people, fitted out by French interior designer Philippe Starck. Hang-out for the Beijing star-set, with an elegant restaurant on site. Private mirrored bathrooms will come in handy if you're caught snort.