Red Gate Gallery
0 Comment(s)Print E-mail china.org.cn, May 20, 2008
Adjust font size: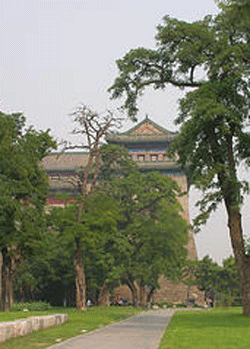 Since 1991 Red Gate Gallery has been exhibiting work by outstanding contemporary Chinese artists. With 22 artists represented, the diverse media reflects the artists' awareness and interest in China's changing society. As records of their observations on daily life, artists are exploring issues such as gender, population, and the environment, all highly relevant in our global society. Through traditional Chinese painting, collage, lithographs and oil painting Red Gate's artists are supplying a social commentary on the political, economical and cultural transformations within contemporary Chinese society.
Travel tips:
Address: Levels 1 & 4, Dongbianmen Watchtower; Chongwenmen;
Opening hours: 10:00-17:00
Tel: 010-65251005
Website: www.redgategallery.com.
(China.org.cn May 20, 2008)