The Yurt at BJU
0 Comment(s)Print E-mail City Weekend, May 22, 2008
Adjust font size:
The Yurt at BJU (北京和睦家医院)
2 Jiangtai Lu, Lido
将台路2号
13439174942;13910503032
www.unitedfamilyhospitals.com
liaison@ufh.com.cn
Price Less than 99 yuan per couple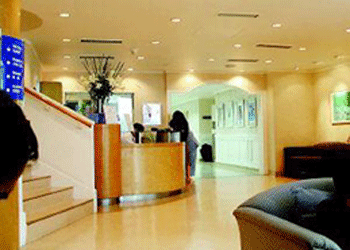 BJU offers a range of special childbirth and pregnancy classes. Childbirth classes familiarize couple with what to expect in the late stages of pregnancy, how to recognize the onset of labor, and techniques to use in labor. Pregnancy classes cover nutrition in pregnancy, what to expect at your prenatal visit, what the prenatal text means; common discomfort of pregnancy and some remedies; warning signs that something is wrong and things to avoid during pregnancy. They also offer prenatal yoga which aims to help expectant mothers prepare themselves for labor. Mother-baby yoga helps parents and babies to relax and bond.