Jin Shan Cheng
0 Comment(s)Print E-mail City Weekend, May 21, 2008
Adjust font size:
Jin Shan Cheng 金山城
99 Jianguomen Lu,
CBD/Guomao
Next to Nice Club
建国门路99号
中服大厦里
65811598
Open 10:30am-10:30pm
Price 100 yuan -199 yuan per couple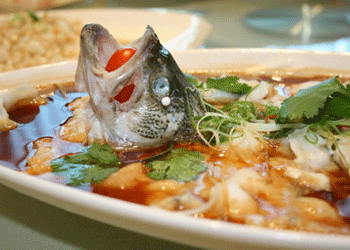 Jin Shan Cheng (Gold Mountain City), with a couple of dozen branches around the city, is one of Beijing's most popular and affordable Sichuan chains. You'll typically find groups of friends tucking into fiery hotpots washed down with beer or pungent baijiu (white spirit). You can get all the usual Sichuan favorites here – ganbian siji dou (spicy green beans), mapo doufu (spicy bean curd) and lazi ji (spicy chicken pieces).